Home Pride in The Community
We have a passion for serving the wonderful people of Nebraska and Iowa. As such we take every opportunity we can to give back. 
Sponsorship of Local Athletic Programs
Home Pride Contractors is proud to partner with the Omaha Public Schools Athletic Departments as well as schools in the surrounding areas. Help us give back to your High School Athletic Program. A portion of a re-roof or entire home siding project back to your athletic program. Visit your local area high school's athletic page for more information.
Home Pride Contractors, Inc. Sponsors Project Harmony
Project Harmony exists to provide effective, immediate and sensitive support to children who are victims or suspected victims of abuse and neglect, and their non-offending family members. A child-centered facility, Project Harmony assembles a multidisciplinary team composed of law enforcement, investigative, social service, medical and referral professionals dedicated to protecting children and prosecuting offenders.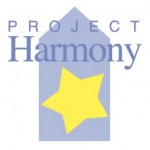 Home Pride Contractors, Inc. Sponsors Ralston Arena
City of Ralston, owner and operator of the Ralston Arena, announces Home Pride Tix as the new brand for ticketing for all events at the Ralston Arena.
Owned by the City of Ralston, the Ralston Arena is a state of the art facility located in Ralston, Nebraska. The venue opened in October 2012 and plays host to topnotch events in a first-class environment. The venue is a multi-faceted facility that is not only home to the USHL's Omaha Lancers, the Summit League's University of Nebraska Omaha Men's Basketball, the CPIFL's Omaha Beef, The Jet Award, Victory Fighting Championship, and LFL's Omaha Heart, but it also sets the stage for a wide variety of concerts and events. "Home Pride Contractors is excited about the opportunity to work with the City of Ralston team that truly values Ralston, City of Omaha and the surrounding communities." said Home Pride's Owner. "It is our goal to continuously provide the metro area with support and determine new and exciting ways to market our company. Home Pride Contractors is known for outstanding customer service and this is another way we are expanding our brand."