Siding Repair & Replacement
Our siding services in Omaha and the surrounding areas can help transform your current house into your dream home. Everyone's dream home is different. That's why we offer a wide selection of exterior siding options for any home style. Choose from vinyl siding, cement fiberboard siding, and siding accessories in a variety of appealing styles and colors.
Siding is the most cost effective way to protect your home from the elements and add "Curb Appeal" while reducing energy costs.
Installing new siding on your home gives you peace of mind. Both the Vinyl Siding and the Fiber-Cement Siding require virtually no maintenance after installation. That means you will spend less money over time along with less maintenance year after year. Siding Omaha.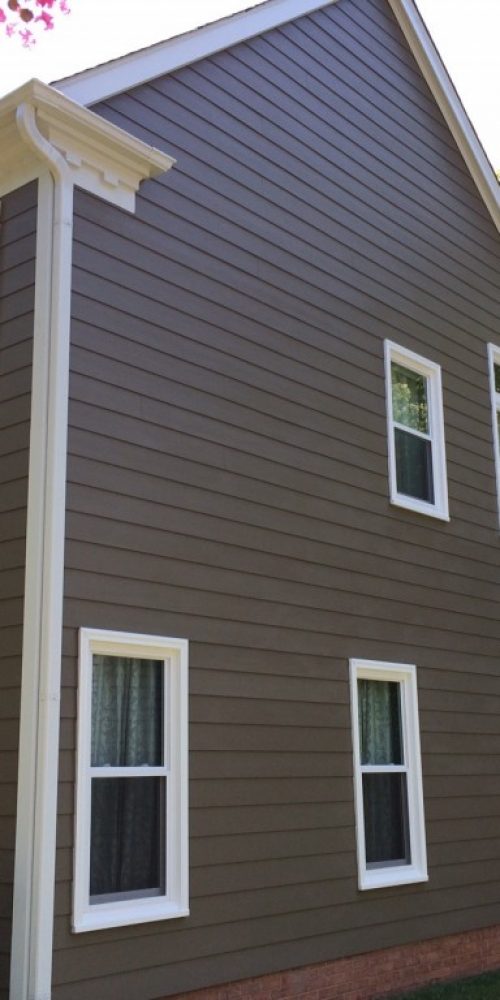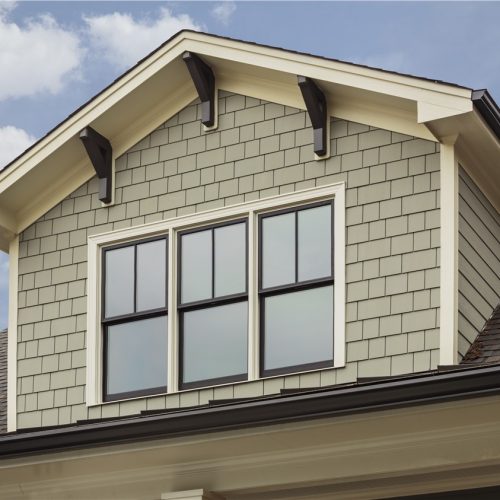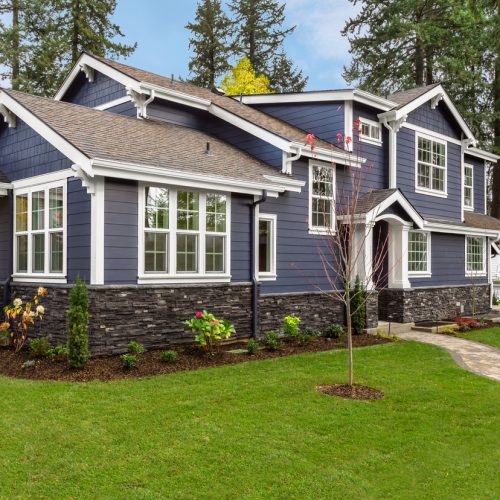 Increase your home's beauty, durability and value.
Re-siding a home adds a significant amount of resale value to a homeowner's property. The National Association of Realtor's website, Houselogic, reported that the best choices for improving home value in 2014 were exterior projects, including siding replacement.
Call Today for a Free Siding Estimate!
Vinyl siding is one of the most popular siding materials in America. Vinyl siding is extremely durable compared to other types of siding. It never needs painting, doesn't show scratches, doesn't dent, peel or rot, and is not affected by snow, salt, cold, or rain.
We don't settle for cookie-cutter design, and neither should you. Now, you have access to a palette of distinctive choices.
Exterior Portfolio is a complete collection of cladding products that will give the face of your home an image you will love. The unlimited design options of Exterior Portfolio have been used to create some of America's most beautiful homes. Now you can enjoy this same impact with the added value of long-lasting, maintenance-free performance.
Exterior Portfolio® is a complete collection of shapes, textures and colors that can be combined to express a virtually unlimited range of architectural styles.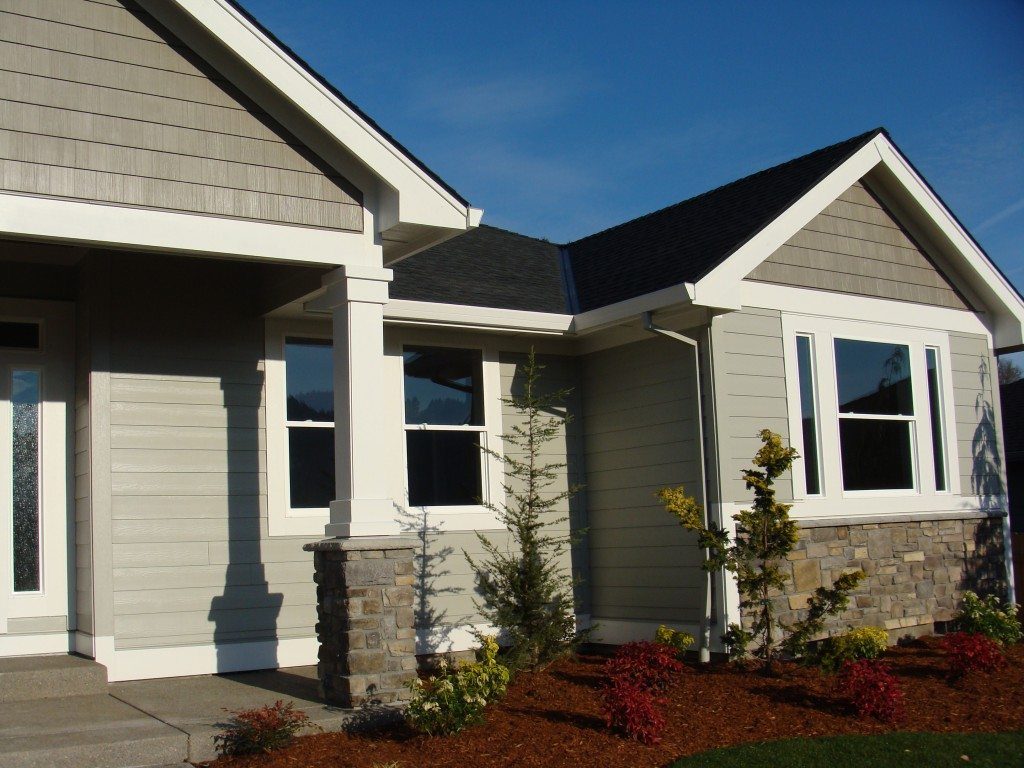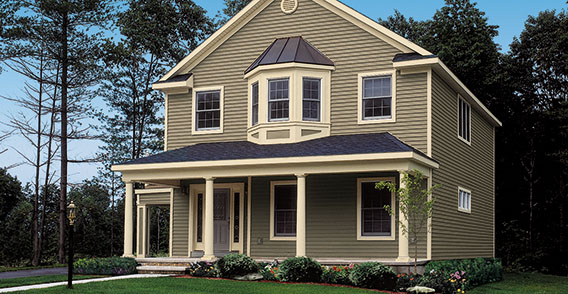 There's a reason vinyl siding Omaha is the most popular choice for remodelling and new construction – it delivers the quality appearance of wood without the costly, time-consuming maintenance. Vinyl won't split, peel or rot. And because its color goes clear through the panel, it never needs to be scraped, stained or painted.
Whether you expect the highest level of quality and performance or you're looking for value without compromise, there's an Alside siding system to meet your needs.
For generations, low-maintenance vinyl siding from Mastic has been the number-one choice among builders, re-modelers and homeowners. Professionals and homeowners prefer low-maintenance home siding made of vinyl or polymer over wood, fiber cement, brick or stucco options. And it's easy to see why Mastic is a favorite choice for vinyl siding.
Mastic products feature the beauty of freshly painted or stained wood. Whether you choose lap siding or vertical siding, you get a beautiful exterior product that's build to last. Every home siding style is beautiful, durable and easy to maintain — which means you'll spend more time enjoying your home, and less time working on it.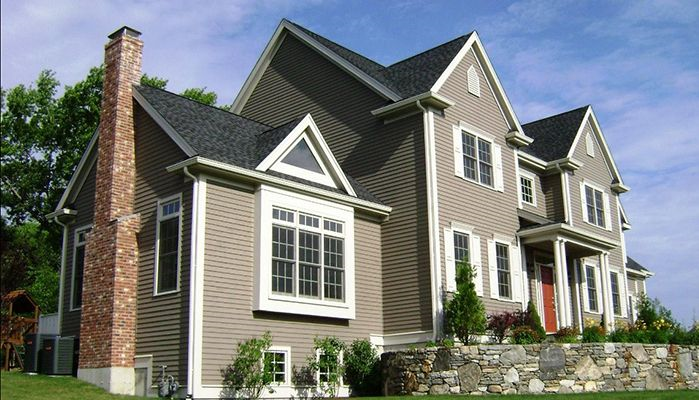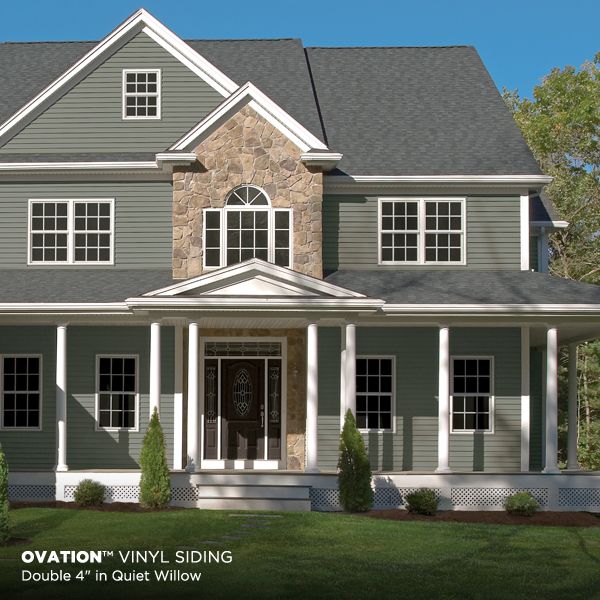 With more color and style choices than any other competitor in this class of vinyl siding, it's easy to make your vision a reality with Ovation™ Siding. You'll enjoy affordability, low maintenance, reliable strength, and a beautiful, long-lasting home exterior.
Wind Speed – Rated up to 195MPH
Premium .042″ thickness
V.I.P Limited Lifetime Warranty
Double 4″, Double 4.5″, Double 5″, Triple 3, S 6.5 Beaded
Comes in Straight Lap, and Dutch Lap.
Authentic Wood Look
Tornado Tough design and superior strength
.046″ thickness adds impact resistance
With 35 standard colors; from deep blues and greens to warm Russet red and Terra Cotta to rustic Cedar Colors
Double 4″, Double 4.5″, Double 5″
Comes in Straight Lap, and Dutch Lap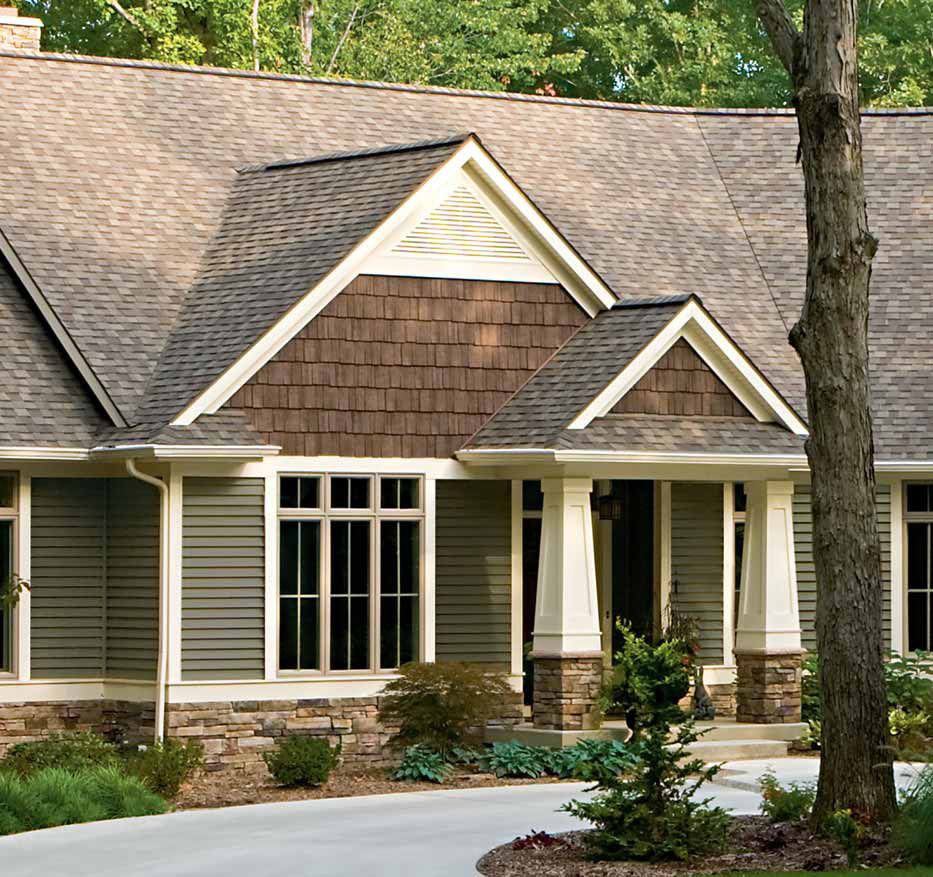 Fiber board siding, also known as fiber cement siding, is a permanent product that is both beautiful and affordable.
Beauty – You get all the best features of wood siding, without any of the headaches.
Value -The beauty lasts longer.
Durability-Longevity is probably the most important of the "pros" for fiber board, along with fire resistance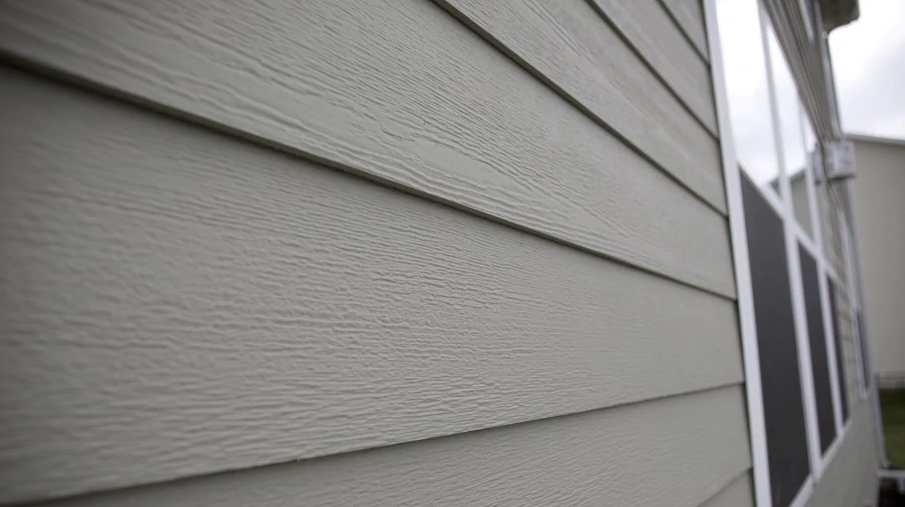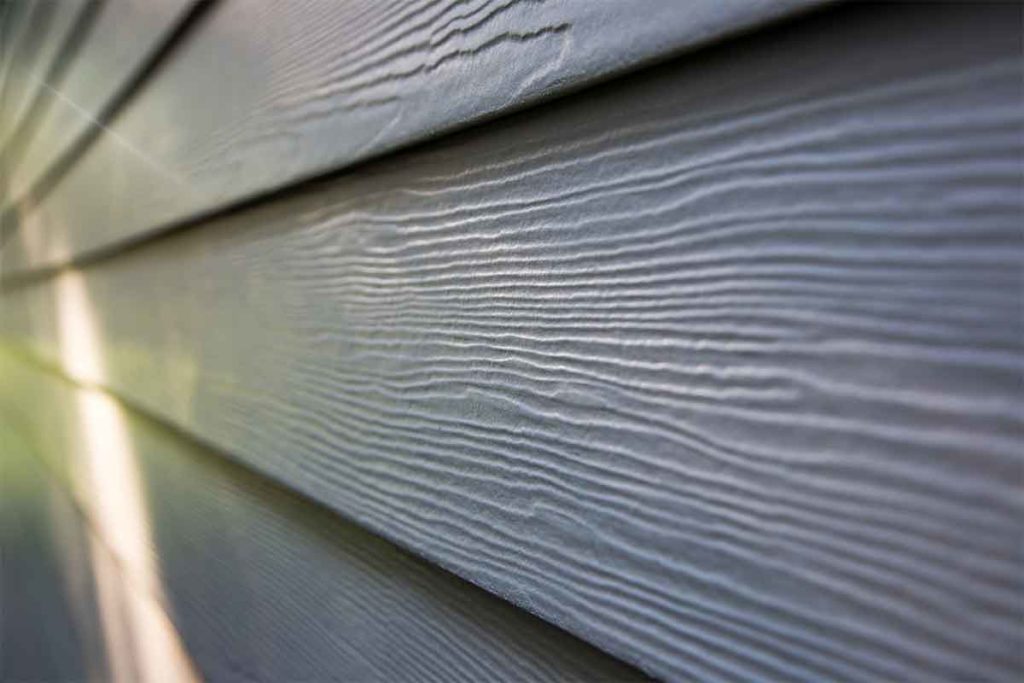 Fiber Cement Lap Siding
HardiePlank lap siding is the most popular brand of siding in America and can be found on over 5.5 million homes.
With its strength, beauty and durability, HardiePlank lap siding enhances and protects homes in all kinds of climates—and now, with the HardieZone® System, James Hardie provides fiber cement siding with specific performance attributes relative to the climate where the siding product is being used.
James Hardie now gives you the optimum siding for your home and climate, regardless of location. All HardiePlank lap siding comes in a variety of looks and textures, all of which are Engineered for Climate®. We are so sure about how well the HardieZone system will perform, HardiePlank lap siding comes with a 30-year nonprorated, transferable, limited warranty—our strongest warranty ever.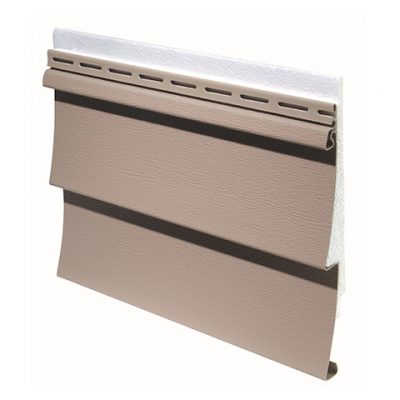 Structure Home Insulation System
Structure® Home Insulation System™ Siding is an exclusive combination of vinyl siding technologies and high-performance foam that wraps your home in a continuous blanket of insulation, keeping you warm in winter and cool in summer. Highly impact resistant and easy to maintain, the wide panels look and feel like traditional wood siding.