Residential Roofing in Omaha, NE
Residential Roofing Services
Home Pride Roofing offer the leading residential roofing services in Omaha, NE and the surrounding areas in Nebraska and Iowa. Our Omaha roofers have the experience, expertise, and customer service to ensure that your next home roof repair project will be a breeze. We pride ourselves on the quality and integrity of every Omaha roofing repair and roofing replacement project, and our customers notice the difference! With Nebraska's unpredictable weather, it's important to have friendly, professional team of roofers to rely on when a damaging storm hits your home. When you call Home Pride, you have the peace of mind of knowing your residential roofing needs will be met with efficiency and professionalism at a price you can afford!

The roof of your house is integral to the value and appearance of your home. At Home Pride, we are committed to helping homeowners with roof replacement and roof repair of all varieties without breaking the bank! Our team of roofers can also offer a roof inspection to determine if your home is need of a new roof, depending on the age of your home. Whatever you need, we are ready to help!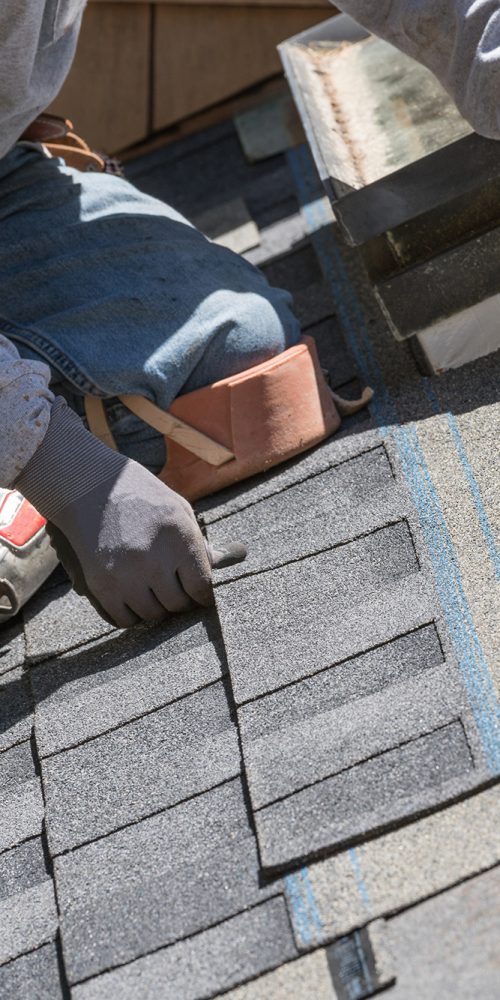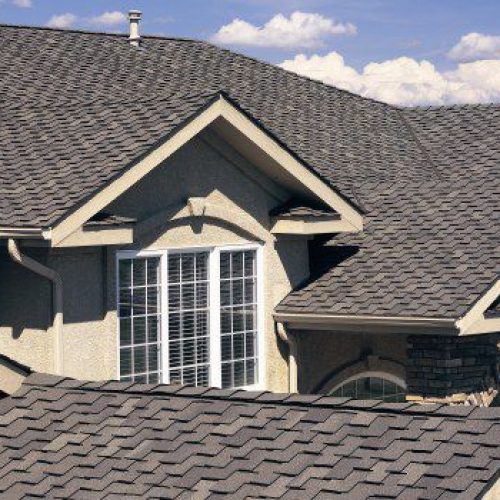 Our Residential Roofing Services
Our Omaha residential roofing services include:
– Roof Repair
– Roof Replacement
– Laminate Shingles
– Luxury Shingles
– Metal Roofing
– And much, much more!
Home Pride Contractors, Inc. is proud to have served the roofing needs of Nebraska and Iowa homeowners since 1985! We ensure that you receive the best service possible by having permanent offices and local employees in each of the communities that we serve. Our residential services include: Roofing replacement and repairs, siding, gutters, and windows. We work with all insurance companies in cases of storm damage. We are a full-service roofing contractor focused on a high quality of service, industry-best products, and great pricing. Call us for all your residential roofing needs in Omaha, NE!
Residential Roof Repair is vital for the longevity of your residential roof system. Why would anyone want to replace their residential roof if a repair can solve their roof leak problem? A residential roof repair done properly can last for years and can push off the expense of a complete roof system. A Home Pride Roofing Account Executive can point you in the right direction. We desire to do what is best for you and your Omaha residential roof system.
Finding a roof leak on a residential home can be a challenge. Water seems to follow the path of least resistance. Sometimes water can travel many feet away from the residential roof leak areas (where it enters your home). Our trained Omaha installers are experts at pinpointing those residential roof leaks and stopping them the first time.
Neglecting a small leak can result in major problems. Assessing the damage early and getting it fixed asap can save a lot of money, and in a lot cases not even needing a full roof replacement.
Residential Roof Replacement is necessary when all other residential roof repair options are exhausted or the shingle is deteriorated so much that it allows water to enter the Omaha home. We listen to you, our customer, to install a residential roof both of us would be proud of. At Home Pride Roofing we strive to install the best possible roofing products for your home or business.
Most of the products in the residential roof industry for your roof are of good quality. What matters is the installation of the residential roof replacement. Following good practices and specifications for your residential roof are essential to a long lasting roof system. The final and most important part is having trained skilled Omaha workers on the roof.